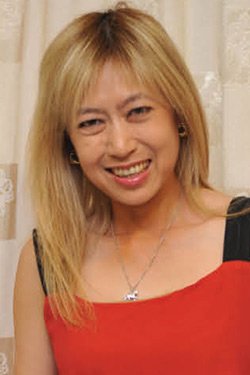 Dear readers,
As we move into September and the last quarter of 2014, the energies of the year seems to be reaching a crescendo. Fire energy is blazing brightly; wars that have broken out in various corners of the world are going strong and not fizzling out. Anger chi persists, so it is vital to continue facing the serious hostile afflictions of the year head on, making sure one is being guarded cosmically. The easiest way is to wear protective amulets. We have included two stories – Wearing Protection Wheels and A Dark Month in a Dark Year – wherein Lillian Too explains how to keep yourself and your loved ones safe amidst swirling turbulent forces caused by the year's Paht Chee.
WHAT DOES THE FUTURE HOLD?
But if we look further into the coming months, there is good news. The coming Year of the Sheep brings light at the end of the tunnel; the 2015 charts are indicating a much less turbulent time. Our 2015 annual books are now available, giving you a sneak peek into what lies ahead. We are also busy putting together the coming year's cures and enhancers, which we will offer through our World of Feng Shui shops and also online at www.fsmegamall.com.
Lillian Too's Feng Shui Extravaganza 2015 tickets are now available at Early Bird Prices for those who book early. This year she begins her Updates Tour in Miami, Florida in December 20th & 21st, 2014, followed by Singapore on January 4th and Kuala Lumpur on January 11th 2015. Tickets at www.wofs.com (Singapore & KL) and www.tuticket.com (USA event). We are looking forward to connecting with you and we are so excited by the range of stunning remedy products we have designed for everyone to make the most of the coming year.
BRAZENLY BRITISH!
This issue is turning out to be quite a British-themed issue! Lillian Too went to London to cheer on Queens Park Rangers football club at their first home game of the season as they made their debut in the English Premier League. While in the UK, Honey Lim analyzed the feng shui of Kensington Palace, the home of Prince William, Kate Middleton and Prince George, with some quite amazing findings. Helen Oon introduces us to Bath, the therapeutic spa town in the Southwest of England famous for its healing waters and magnificent Georgian architecture. Kee Hua Chee meanwhile gets an audience with the Mayor of London Boris Johnson, who just well might be the UK's next Prime Minister. Read all about the UK and its feng shui within!
A ROYAL BIRTH
Our personality piece puts the spotlight on Princess Charlene of Monaco, who is expecting her first child with Prince Albert. The Monaco royal family has always boasted beautiful and capable women, from the days of Hollywood ingénue Princess Grace, her stunning daughters Caroline and Stephanie, and of course Charlotte Casiraghi who is making waves in the fashion and equestrian worlds. Charlene is an achiever herself, a former Olympian in swimming, and now stepping into the limelight with another little heir on the way for this enchanted kingdom.
THE POWER OF SYMBOLS
We also feature Lily Forbes, a Malaysian living in the UK, whose debut novel Growing Up Under the Mango Tree recently opened to rave reviews. On symbols, Lillian Too examines the power of the Obelisk, a structure embraced by many of the world's most successful cities. She explains the significance of its pyramid sitting atop a tapering column reaching for the skies, using the world's most famous obelisks as examples. It is the ultimate meeting of Earth with Heaven energy; she also shows you how you can recreate this special configuration and tap into its benefits in your own homes.
WORKING IDEAS
Vasantha Punniamoorthy, a graduate of the Lillian Too Institute of Feng Shui, shares the real-life story of a friend she helped after completing the Master Practitioners Course, using floor plans to explain; often the fix is so simple when you know what to do. Chris Yeo talks about working with walls as useful architectural and design structures, while our interior piece features the breathtaking home of Lee Chung Han and Png Tze Hua, newly-weds who have cleverly incorporated the art of placement feng shui into their décor, all done discreetly and in stunning contemporary fashion. The house must have great feng shui for Chung Han. Since moving in he has found a wife, started a new business, and as we go to press, he has received news he has now become a Dato! Huge Congratulations!
Enjoy September and get thinking what you plan to do next year; to get clues, look into what your animal sign has in store for you!