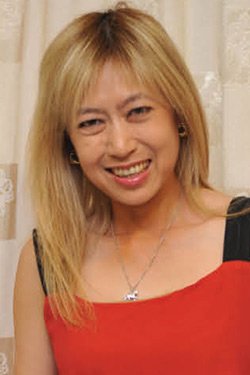 Dear readers,
What an inspiring start to the year it has been! With the Sochi Winter Olympics in Russia dominating our television screens all February, winter sports have very much been on the world's consciousness this past month. Despite the varied and sometimes negative press reports leading up to these games, come February 7th when the Games began, we were all treated to spectacular displays of precision, tenacity, triumph and glory, as we shared the ups and downs of the athletes as they battled it out for medals in the world's premier sporting get-together. We saw dreams being fulfilled or dashed depending on whose point of view, but ultimately, just being a part of the Games was honour enough for all those representing their countries in the winter wonderland that was Sochi. In this issue thus, we bring you coverage of the leading lights of winter sports.
Our annual holiday over the Chinese New Year break took us to the slopes of Whistler-Blackcomb, which has become a favourite destination for us as a family. Whistler in Vancouver was the host to the last Winter Olympics, so we got to attempt the slopes navigated by our favourite athletes four years ago, allowing us to fully immerse ourselves into the spirit of the Games. Lillian brings us her take on the magic of the mountains in the pages within. Travel is a wonderful way to broaden our horizons, and in keeping with the winter theme, Helen Oon tells a tale of two cities – yin and yang – from the majestic mountains of Niseko to the bustling streets of Tokyo. Many examples of feng shui in use in modern Japan. Kee Hua Chee meanwhile introduces the holy hill of Hatyai in Southern Thailand, which boasts an enviable collection of sacred Deities life-sized and larger than life, a worthy destination for anyone searching for a spiritual getaway.
As we enter the Horse Year, which is proving to be as aggressive as the charts indicate, the weather is running amok, with massive floods in the UK damaging over 1700 homes, with damage estimated at over 15 billion pounds and rising. Honey Lim studies the annual charts, identifying the Natural Disaster Star in the North as a chief culprit in Britain's flood-ridden start to the year. There is more to come, so it is vital for everyone to stay protected in a year of such extreme energies.
In Thailand meanwhile, the battle between the red and yellow shirts is far from over, and Lillian Too examines the other-worldly forces being harnessed in the struggle for power in the streets of Bangkok – yes, black and white magic strong at play. While on the topic of other-worldly forces, we also take a look at Yin Spirit Formation and its role in hauntings; houses that are left empty too long are in danger of this, as are new buildings erected in sites with a previous history sometimes unknown to new owners. We explain this phenomenon more thoroughly for those who encounter such hauntings to better cope.
On a brighter note, the year ahead is also one promising love and romance. For the young couple looking at marriage, or for those wanting their love relationship to become more permanent, we bring you feng shui tips you can use to get your man to pop the question! Lillian Too also shares with readers the special Mo of the Great King Gesar of Ling, a Tibetan-style oracle to help you make your own personal predictions as well as to recognize good fortune indications coming your way.
We continue our series on face reading, putting a focus on foreheads, with a look at what kind of forehead indicates great brilliance, strong leadership potential and good business success. But good fortune faces are not exclusive to those born with such faces; you can use hairstyles and make-up to help you achieve an auspicious face.
Lastly, before we leave you to enjoy the issue, we bring you our take and our predictions for this year's Academy Awards. Who will be the big winners come Hollywood's biggest night? Looking at the birth signs of the contenders, it looks highly likely the lucky West-group lot hold the feng shui upper hand; but this is of course not the only factor that matters. Anyhow, there are no losers when it comes to the Oscars. Like the Olympics, just to be a contender is a big enough deal!
Have a wonderful March ahead!