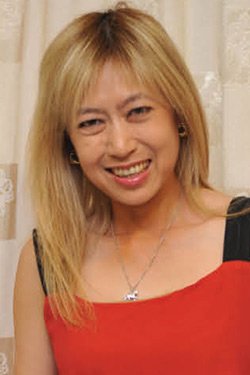 Dear readers,
The biggest event permeating the world's consciousness the last two weeks have been the spectacular levels of skill, sportsmanship, tenacity and triumph on show on our TV screens of the Rio Olympics 2016. In every Olympic Games, new records are set and new stars are born; and citizens come together in unity, for a moment forgetting differences while rooting for a collective dream. That is why sporting stars become national heroes; they epitomize a shared aspiration for the nation and become a symbol of hope. They demonstrate that with hard work and tenacity, anyone can achieve their hopes and ambitions.
Within this issue, we feature some of the biggest names coming out of Rio, and from Malaysia we would like to send the biggest congratulations to our athletes, who brought home our biggest medal haul (5 medals) in any Olympics so far. No gold for Malaysia yet, but something to aim for in the future; we came close, so the dream does not seem out of reach. While the Games closed with some disappointment for our very own superstar Dato Lee Chong Wei, we cannot be prouder of his silver medal against a younger and less-injured Chen Long of China, but that Badminton Finals match got the whole country glued to TV screens for an hour or so in unity.
We also have a big feature on Pokemon Go, the biggest thing since sliced bread for a long time! These pocket monsters, brought by the same people who gave us Google Maps, have taken over our mobile phones, and from children from the age of 5 all the way up to grandmas and grandpas are playing it. Pokemon feature creatures of all kinds, many of which have auspicious connotations – the Dragons, flying horses, Vaporeans, Flareons and of course dear old Pikachu can all be powered up to increase their combat power in battles in virtual gyms. It is virtual feng shui indeed!
The game launched elsewhere in the world first, but when its availability hit Malaysia, I at first resisted downloading the app, afraid it would be the end of my work productivity, but after much persuasion from my kids, relented. Now we go Pokemon hunting as a family, and it is activity to fill those moments of the day when we have 5 minutes waiting time, or for some light relief between heavy work sessions. It is also a great way to bond! Hanni Lim provides a detailed account of the intricacies of the workings of the game within.
In the run-up to November's elections for the US Presidency, the Obamas popularity have soared sky-high, as they prepare to make way for the next incoming President. Lillian Too takes a look at Barack Obama's Paht Chee chart for clues to his illustrious and rapid rise to the most powerful position in the world, discovering he has the makings of the very auspicious Earth Cross. When someone has a chart like that, it is almost like having a roadmap to success and power. Have a read – fascinating stuff indeed.
While Hungry Ghost month warned against swimming in open waters last month, September brings quite different advice, because September will be when all the waters of the world get infused with powers stemming from Rishi light, transforming any water exposed to the night sky with special healing energies. Take a midnight soak in a swimming pool or stand in the rain under a night sky on the correct days to benefit from its magical effects. More on Rishi Star Water inside.
In Life with Lillian, she shares the magic of wonderful wall mantras, decals designed and produced by artist Audrey Tan that can be applied onto the walls of the home with mantra syllables filled with invisible energies that bless the home. The latest addition to our product range, these are not just affordable and easy to apply, they make the walls within the home so beautiful.
Lillian also shares her thoughts on the importance of good teachers, having had the good fortune to recently meet up with Miss Molina, her first English Literature teacher who spawned in her a life-long love of the language, and whose influence must have contributed in no small way to Lillian's eventual profession as a world bestselling writer.
Dato Halimah Mohd Said writes on the importance of integrity in public service, addressing what it actually means, and how important it is to draw the line. When one rises to power, sometimes that line can become blurred, but it is when you lose sight of the line completely that you can be tempted down a path so wrong. Shahreen Kamaluddin gives a step-by-step tutorial on tapping away chronic anger, while the irrepressible Katherine Kuan writes in her unmistakably witty style on the wonders of feng shui – but only when you use it correctly!
For our personality feature, Dato Kee Hua Chee interviews Datin Maylene Yong, one of Malaysia's most beloved socialites and philanthropists, who uses her singing talent to entertain as well as to raise funds for worthwhile charitable causes. Ten years ago, Datin Maylene founded the Glitterama singing group, whose main cause was to benefit the less fortune in society. October sees the group reach a milestone 10 years in existence, when they will hold a Grand Gala Dinner at the Shangri-La Kuala Lumpur.
Chris Yeo gives an alternative to extensive home renovations - the "home extension" - with examples of how and why minor extensions can add more value to a home than moving ahead with full-blown all-out redecoration. Phillip Lim's Paht Chee talks about the 5 Virtues Star, a star brought by the Tiger, Dog and Dragon, but mostly the Dragon, which nullifies all kinds of clashes and afflictions in one's birth chart.
Helen Oon's travels take us to Bhutan, the Land of the Thunder Dragon, a small but perfectly formed kingdom whose main objective is happiness. Made up of majestic mountains with a tightly controlled maximum number of tourists allowed in at any one time, Bhutan is a deeply spiritual experience. The pictures alone will make you want to pay this picturesque destination a visit.
Before leaving you to enjoy the issue, Lillian Too's Feng Shui Extravaganza tickets are now on sale. Dates for this event are earlier this time, as Chinese New Year for the Rooster Year comes much earlier in the year. The Singapore event will be held at Suntec City on Sunday November 20th, 2016; the KL event will be at Hotel Istana on Sunday Dec 11th, 2016. Get your seats at Early Bird prices by booking early!