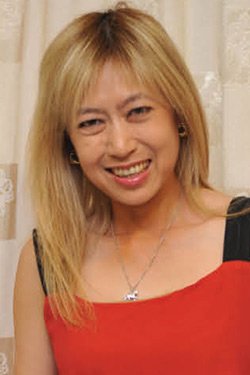 Dear readers,
Welcome to our Christmas issue! This is a celebratory time for us as we have just completed our 12th year in circulation, going onto our 13th! It also marks the completion of our first year as a monthly magazine, after stepping up from being a bi-monthly. We hope you have enjoyed having Feng Shui World more frequently, and as we look onwards on to 2015, we hope to become even more interactive with you through our social media links.
We have put together a whole collection of stories to inspire you as the new year approaches. While this past year of the Horse has been a volatile one, we have had distinct pockets of fabulousness and great achievements.
Amongst our own, we extend huge congratulations to Kee Hua Chee, our longtime contributing writer, who is now Dato Kee! He shares the intricacies of the rituals of Investiture Day when he was formally conferred the title by His Royal Highness Sultan Ahmad Shah Sultan Abu Bakar. He also relates how he used feng shui to activate his fame and recognition luck! Congratulations are also due to Ashley Lung, daughter of our WOFS business partner Peter Lung, who recently won the Nevada State Girls Golf Championships this November!
The year end is the perfect time to take a vacation to revitalize one's energy for the new year so we bring you a host of great travel features.
Lillian Too recently organized a pilgrimage to Bhutan - dubbed "the happiest place on Earth" - led by Khenpo Delek Rinpoche. She shares her incredible experience of trekking up to Tiger's Nest, the highest Guru Rinpoche temple in the world. This temple sits precariously atop an exceedingly narrow ledge with sheer-faced rocky mountain drops that extend downwards for hundreds of meters. Pictorially daunting, but experientially blissful, says Lillian.
Honey Lim provides the insider's guide to Bhutan in her piece, including some fascinating background to the history of the Royal family, the Kingdom's very young but very good-looking King and Queen, the food, the customs and the belief systems. In the UK, Helen Oon takes us to York, truly a Yin-Yang city where you might well feel you're walking through a living museum. Indeed, a major attraction is just such a tour of the city's great history. For those who are more adventurous, there are actual haunted houses to spend the night in, if you wish to experience the supernatural!
Meanwhile, the famous Longleat House in Wiltshire, England celebrates this Christmas with their Festival of Lights, the biggest-ever display in Europe (and possibly the world) of giant Chinese Lanterns, transforming 30 acres of their grounds into a glowing winter wonderland. Attractions include a 70m long Chinese Dragon supported by a cast of Chi Lins, pandas, cheetahs, lions, gazelle and other animals. A wonderful marrying of Asian and Western culture, the exhibition runs till Jan 4th 2015.
For entertainment this December, we can look forward to some magnificent movies – but the one we don't want to miss is the Ridley Scott-directed Exodus: Gods & Kings, starring Christian Bale, where we get to witness the parting of the Red Sea, amongst other big-screen-worthy moments like the famous biblical ten plagues. Our celebrity personality focus this issue is the fabulous Taylor Swift, whose reach is expanding far beyond just teenagers as she finally moves past the teen themes of boys and young love. 1989, her album representing her official crossover from country to full-scale pop, has just placed her amongst the biggest-selling singers of all time. She is also becoming a face of the changing nature of the music industry. We examine her destiny charts using Paht Chee.
Chris Yeo's recent project - designing and constructing the brand new Magnum Cafe at Mid Valley Megamall – allowed him plenty of room for interpretation, with a wonderfully colourful product to work around – premium Magnum ice creams with toppings of all kinds! He explores the possibilities facing an architect when turning an abstract idea into a built reality. Phillip Lim's Paht Chee column introduces a supplementary method for selecting auspicious dates, to complete the feng shui practitioner's tool box. Lillian Too shares a powerful formula to tap water views from your apartment to capture great wealth luck.
Our case study story takes on a Love focus as Honey Lim describes how a colleague in later life successfully uses feng shui to find herself a husband! This leads well into the theme for the coming year 2015, when finding love and more importantly, keeping it, may need some feng shui tweaking. The 2015 chart sees the Anger Star ruling, but happily, there are some exciting good fortune indications brought by the 24 Mountains.
All this will be elaborated upon in much more depth and detail in Lillian Too's upcoming Extravaganza 2015 Roadshow which starts in Hollywood, Miami on 20th & 21st Dec 2014 (tickets at www.tuticket.com) followed by Singapore on 4th Jan 2015 and KL on 11th Jan 2015 (tickets at www.sistic.com.sg and www.wofs.com)
Wishing you all a very merry Christmas and a fabulous New Year!