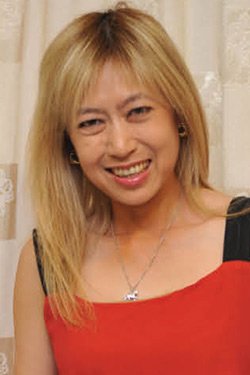 Dear readers,
This summer of the Snake year sees Malaysia going to the polls. The country is abuzz with anticipation as the 13th General Election goes underway. It has never been this close and the internet is alive with impassioned arguments for and against the Govt or Opposition parties. When we talk to people, many are still deciding whether to vote for the party or for their localised candidate. There are many fence-sitters in this Election and the result can fall either way. No one really knows how the numbers will eventually pan out – whether we will see a change of Government or whether NAJIB ABDUL RAZAK our Prime Minister will ride on a wave of new popularity to continue his Transformation Agenda and his ONEMalaysia programs for the country..
In this issue, we examine the influence of the elements and analyse how the Lo Shu chart of May 5th will impact on the luck of the Prime Minister versus de facto Opposition Coalition leader Anwar Ibrahim. The analysis generates an interesting picture, although it does not reveal definitive detailed indication of the final results.

But we feel wonderful to be part of a country where democracy is in fine fettle with a potentially strong and viable opposition, and a Government that is showing real signs of listening more to the people. Voters are being given a real choice. We share some interesting findings about the Election outcome on page 10.

Speaking of change, one of the greatest social shifts happening in the world today is the increasing acceptance of gay rights. As of last month, same-sex marriage has been made legal in nine states in the US. This issue we feature Ellen DeGeneres, the world's most popular talk show host and probably the most high-profile lesbian today. She never hides the fact that the love of her life is another woman, Portia de Rossi, to whom she is married and with whom she shares a happy personal life. While she never imposes her own life choices on others, or bring up the subject when inappropriate, she has never been ashamed to be exactly who she is, achieving huge success without compromising her beliefs. It is people like her who have facilitated this positive mind change we are seeing today.

On the celebrity front, we bring you Robert Downey Jr as we eagerly await the release of Iron Man 3. Tracing the back story of possibly the highest-paid actor today, we see before us a triumph of the human spirit for Downey has been through hell and back. We had a quick look at his Paht Chee chart and are impressed by how uncannily his ten year luck pillars have revealed the dips and highs of his life's journey. The exciting part is that the pillars tells us that post Iron Man we can expect even more breakthrough performances from him.

With the recent tragedies – the earthquake in Sichuan, China that killed over 188 people and injured over 11000 more, the tragic Boston Marathon bombing, the Texas Fertilizer Plant explosion… our thoughts turned to where all these deadly disasters were manifesting from. Well, last month April saw the 9 going in to the centre of the feng shui chart, strengthening the terrible wu wang or 5 yellow.
The terrible happenings reminded Lillian Too that almost every hit movie released in the last three months have featured harrowing scenes of death and destruction, cities being wiped out, earth being invaded, the White House being attacked … with more such movies opening soon. Do these Box Office hits have the effect of becoming self-fulfilling prophecies? Read Lillian's piece on this subject!

This issue we feature useful ideas to bear in mind when using feng shui to design smaller spaces more effectively in our piece on Apartment Therapy; Meanwhile our Architecture and building correspondent Chris Yeo puts the spotlight on the kitchen, explaining how different shapes of kitchen layout work depending on the kind of home you live in and the structure of your family unit.

We also bring you some fabulous travel stories. Helen Oon writes about the delights of Geneva, the private banking capital of the world, which boasts incomparably perfect landscape feng shui, while Honey Lim goes closer to home bringing us fresh and vivid descriptions of the sacred cave temples of Ipoh the mining city north of Kuala Lumpur.

On the spiritual front, we describe the Kalachakra Stupa in detail, with an in-depth look at what gives it so much power, and why the Stupa is such a must-have item in any household looking to stay safe, blessed and protected against troublesome cosmic afflictions. Lillian Too gives an insight into the Kingdom of Shambala in her piece on Protector Pujas to dispel obstacles. She will go deeper into the spiritual rituals for generating abundance at her Spiritual Feng Shui Event in Kuala Lumpur and Singapore in July later in the year. Tickets are selling online at www.wofs.com and at all MPH bookstores and World of Feng Shui boutiques in Malaysia and Singapore. Also available through TicketCharge and Sistic.

We look forward to catching up with you at our events in July! Meanwhile stay well and stay safe.