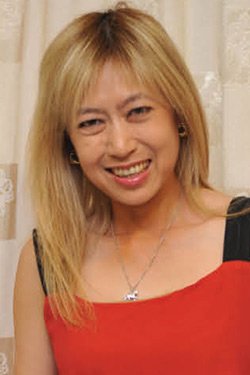 Dear readers,
The coming year of the Wood Sheep holds out much promise, but to feel the full abundance impact of the new year, you will need to be patient because the second half of the year is a lot better than the first half.
The charts that symbolize the destiny luck of 2015 predict challenging times in the near future, particularly the first half; it is going to be a year that is strongly affected by anger energy. Easy conflict and strong misunderstandings seem to be the order of the day. The first half of the year looks difficult, almost it seems like a continuation of the current tail-end of the volatile and shocking Horse year.
Thankfully, the Paht Chee chart i.e. the FOUR PILLARS of the new year seem to indicate the presence of sobering good sense, when even enemies will reach out to solve problems diplomatically. Indeed when you look at the destiny chart of the year carefully, there appears to be great potential. Those who have the courage to dig deep for opportunity will indeed find treasures and success. Businesses can continue to build on what they started in previous years, and for those keen on diversifying, the year 2015 offers some truly exciting opportunities they can build on.
Knowing how to do so could be your chance to latch onto something truly BIG as the year's destiny stars brought by the 24 Mountains of the compass have some BIG AUSPICIOUS stars. Lillian Too will be addressing these specifics at her Feng Shui Extravaganzas 2015, which starts in Singapore, followed by KL in early January.
This issue we bring you highlights of what you can expect from the new year. This includes a detailed preview by animal sign on your wealth, career, health and relationship potential, a snapshot into the nature of this year's ruling Tai Sui, and a very comprehensive feature on the feng shui of main doors and how you can ensure the prime entrance into your home is strongly energized to capture the luckiest of energies entering your living space.
We highlight the vital importance that small changes in your feng shui directions can make to your business. Honey Lim shares the experience of a headhunting firm owner, whose move into larger premises led to everything going wrong; but a quick look at the floor plans indicated that the feng shui was quite easily corrected. Our new columnist, Vasantha Moorthy, a lawyer and an academician who does feng shui consulting as a lucrative hobby writes about the feng shui of a Dato's home, where water in the wrong place produced all kinds of obstacles. We applaud Vasantha's thinking approach to tackling feng shui challenges, and we are happy to welcome as a regular contributor to FSW.
We also welcome Julia-Jamal Bahadur on board. She starts her column "The Reluctant Socialite" this issue. Julia represents the modern well-educated working woman from Malaysia and her witty opinions allow her to sift between what is real and what is not, and how to reconcile living a life that can seem to be filled with contradictions. You will enjoy her humourous take on life and living!
Travel is such a great way to bring balance into one's life, and year end or the start of each New Year is such a good time to get away, even if it is only for a weekend.
Lillian Too takes off, she says to recharge her spiritual energy, so she heads to one of her favourite destinations - Katmandu - for her the 15th time, but once again it is an all-new experience as she discovers new shopping haunts, revisits the sacred site of Partping, and views Manjushuri's Prajnaparimita text written in gold by Manjushuri himself. For her, Nepal is always a magical experience, and because she is with people very dear to her, she tells us she feels truly happy for the break!
Helen Oon takes us to Sarawak, the home of the magnificent batcaves of Mulu, a UNESCO-listed World Heritage Area of natural wonders.
I meanwhile make a quick escape to Pattaya, Thailand to play Pink Polo, an event tied to raising awareness for breast cancer research, which came with the honour of playing with Sunny Hale, the most famous and most decorated woman polo player of all time. We all realize that this kind of rebalancing is what keeps the energy flowing smoothly, and is what makes us fresh and ready to take on the challenges of a new year!
For 2015, which highlights the power and importance of the Matriarch, (the Sheep lives in the SW, which spotlights the energy of the mother), we also want to put focus on celebrity mothers of today, so we bring you working mother Ivanka Trump in the first of a series on modern-day mothers, who juggle motherhood and making it on all other fronts as well.
This Rooster-born lady has firm views on how to lead a balanced life, although she is mindful to stay non-judgmental, keeping an open mind, which really is the only way to be. Then there is the excitement of newborn royal twins Prince Jacques and Princess Gabriella to Prince Albert and Princess Charlene of the Royal House of Monaco. Out of curiosity, we look at their Paht Chee charts, because their time of birth is widely publicized and gee whiz, are there some interesting revelations…
KL Fashion Week in December featured Dame Zandra Rhodes, the British High Priestess of flamboyant fashion. This lady has dressed everyone from Princess Diana to Freddie Mercury, Paris Hilton to Kylie Minogue, Jackie Onassis and Elizabeth Taylor. She is a legend in the fashion world, and this year she takes on an exciting new project with her work with Karyaneka, a Malaysian government agency set up to market local textiles made by kampong craftsmen. Her fashion has strong roots in China following a groundbreaking visit years ago at the beginning of her career, and she boasts a bob of signature pink hair which she says has brought her great good fortune! Her mantra: do what you believe in and wonderful things will happen. We like that a lot!
We also bring you a powerful story from Tsering Tashi, a prominent writer from the Kingdom of Bhutan. "The Buddhist Warrior" is his chronicle of the Fourth King of Bhutan's way of war. He describes the strategy taken during the Two-Day border war waged with India in 2003. That was when war came to this peaceful nation's doorstep, forcing its non-violent Buddhist people into battle. This is an eye-opening account of the Buddhist attitude to fighting. With few casualties, no collateral damage and no post-war repercussion, we pray the world takes a leaf from this story to resolve tragic conflicts and prevent violence and killing from getting out of hand.
We wish you a peaceful and prosperous Year of the Sheep!
Remember to wear plenty of red this coming year!