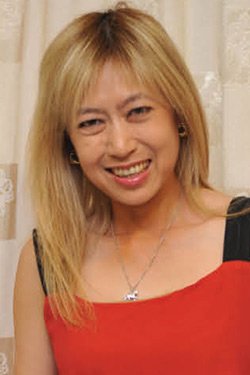 Dear readers,
The lunar new year is starting very late and as we enter March, we are not even out of the first cycle of the new moon yet. The first day of Chinese New Year fell on Feb 16th running for 15 days, with Chap Goh Meh the first full moon of the lunar year falling on March 2nd. As feng shui predictions go, the Double Earth of the Year Pillar brings many new opportunities (as in "buying" opportunities caused by the Wall Street crash that reverberated around the world!) BUT because there is no Lap Chun, we need to "seek out" opportunities for investments and new wealth creation. Money will not fall into our laps but there is prosperity and good chances for those who actively search.
Wealth luck is present, but it is hidden. Making money is possible but only if you are diligent, sharp and clever enough to find the opportunities. For the feng shui connoisseur, the first step to do this is to create wealth vibrations in the home; our feature on 8 Wealth Essentials for the Home will help you do just that, with indispensable tips from Lillian Too on how to make the energies of the year work strongly in your favour.
The other indication to keep in mind is that the ruling number of the year is 9. This is the most powerful of the single digit numbers, signifying future prosperity, completion luck and the finishing of projects, plans and works in progress. There is much to be said about the Power of 9, and our article shows you how you can effectively harness the numerology of this power.
Because this is a Double Earth year, the Earth element becomes especially important. Working with Earth energy correctly will bring you many good things – new prospects in your career, new streams of income, new ways to increase your net worth, new opportunities to develop. In Life with Lillian, she shows you just how we have employed mindful feng shui techniques in our recent renovations to our WOFS headquarters, drawing on the magic of the Kunlun Mountains, while completely refreshing and reinvigorating our office space. And within budget too!
It is also Oscars time, when the best of Hollywood is showcased at the movie industry's premier event. As far as nominations go, it is no surprise that once again, the superhero movies don't get much of a mention. The Academy loves the deep stuff, and from 2018's nomination list, it seems the more way-out and more shocking the material, the more they like it! Don't get me wrong – so much talent on show, and so much creativity – but I do sometimes wonder if watching so much dramatized violence, anger and warped imagery can be good for one's frame of mind and one's personal feng shui. We take a look at some of the frontrunners and share our thoughts.
Sexual harassment, sexual misconduct and the #MeToo campaign has turned Hollywood on its head, and months after the Harvey Weinstein scandal broke, the industry is still reeling and dealing with the shock. Scriptwriters need to be more careful how they write, producers hire and fire based on public opinion of someone, the norms of social conduct are being re-learnt, so it's really working the new way of thinking into one's strategies. Phillip Lim takes a look at Harvey Weinstein's Paht Chee chart and identifies just why he suffered from such a major reversal of fortune. The nightmare is not yet over, and we analyze just what went wrong, and where the future is headed.
When things are not going well, can one really change one's luck? You can improve your feng shui, but that is just one third of your luck. What about heaven luck, the kind most associated with the concept of Karma? The kind where if you do good things, good things will happen to you; and vice versa… Charok Lama Rinpoche philosophizes on this thought and gives the viewpoint of a very capable young reincarnate lama.
To purify negative karma, there is nothing like the power of sacred texts. Lillian Too shares a real treasure find, the complete Diamond Cutter Sutra written out in brilliant Chinese calligraphy. Inviting beautiful art pieces like this into the home or into one's office lifts the spirits and adjusts the energies of one's living space in a mysterious but positive way. Yes, the art you hang around you has so much bearing on your feng shui and your luck, that really more emphasis should be given to this aspect of interior décor.
When it comes to sport, another season that is starting up is Formula 1 racing, which kickstarts in Australia this month. Last year, Lewis Hamilton was unbeatable, hailed a real-life superhero by many. His luck does not look as promising this year, but his huge talent may help keep him on the podium and near the top of the rankings. Lim Han Jin gives an enlightening overview of the sport, and what looks likely to come in the premier circuit of the 2018 racing season.
Nothing enriches the soul like travel! And our correspondents have been travelling! They take us to fabulous parts of the world, mapping out the must-dos in some of the world's not-to-be-missed destinations. This issue, Helen Oon takes us to expansive greens of Adelaide and the unspoilt reserves of Kangaroo Island down under, soaking up the vastness of nature. Dato Kee Hua Chee meanwhile travels to Europe to Zurich, Switzerland, where many of the world's top companies set up their headquarters to take advantage of the low tax rates; for those with a big bank balance, it is quite the shopper's paradise, all set within the idyllic backdrop of the Swiss alps and its postcard-worthy lakes.
Audrey Tan's journaling ideas are always brilliant, and this issue she shares four easy ideas to boost personal productivity with a journal. Shahreen Kamaluddin shares the power of NOW, the importance of avoiding harping back to the past or looking too far ahead into the future. This does not mean you shouldn't plan ahead or look back on fond memories – but you need to put as much emphasis on living in the moment. Carpe diem has always been one of my favourite quotes, and her ideas make for a very healthy philosophy for living.
Chinese traditions run deep, and many of todays' new generation of Chinese, while they believe in these age-old Chinese wisdoms and beliefs, do not know the methods and meanings behind them. The new thinking is to ask questions, to understand what one is learning, and to learn the theory behind certain lines of thought. One topic we are constantly consulted for is picking lucky Chinese baby names. So this issue, we thought we'd write a feature demystifying the methods used, so you can give your child every opportunity for a great future.
Our personalities this issue are top model Amber Chia, who invites us into her newly-renovated home, and the dynamic Jacqueline Fong from Sarawak, whose labour of love Tanoti is a brand established with the motive of preserving the ancient art of songket weaving, an art-form very much a part of our Malaysian heritage. To round off the issue, Chris Yeo shares the most important steps to ensuring every renovation project one undertakes is a successful one.
Enjoy the season of Spring!