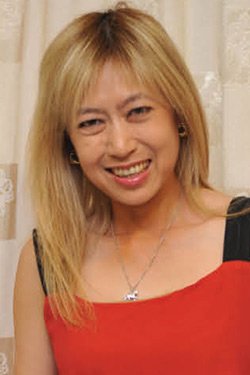 Dear readers,
We are currently in the thick of football fever with FIFA World Cup 2014 playing in Brazil. It gets tough for us here in Kuala Lumpur to catch the matches live as the action starts only at midnight. But I did manage to watch Argentina vs Iran in their second round match. I am rooting for ARGENTINA because this country is the spiritual home of Polo, my favourite sport, and also because I like their colours; but I lost money that night betting for them; should have gone with IRAN the underdog with the number of goals I had to give!
Football is an incredible unifying force; it gives everyone a common topic to talk about. With all the hype and genuine excitement of a football match, you really must be living under a rock if you are unaware of the FIFA matches being played out. ASTRO has ten channels devoted to it and some of the match upsets have even made it to cover stories in mainstream media. Even my son has a team to root for; his school has organized a contest to allow every kid to pick a team to back. Jack picked Spain and was near to tears when Spain crashed out after the first round matches. He is now joining me to root for France. This issue, we bring you snapshots of the world's greatest football talents, analyzing their astrological luck to try and narrow the odds on picking the winner in this month-long competition.
Can Klose with the Double 8 clinch it for GERMANY? Can Neymar with Victory Luck on his win the cup for BRAZIL? Predicting who lifts the CUP is for now anyone's guess, but it is interesting to look at their animal signs and see how this has mirrored their journey so far to Brazil. World Cup Football is different from regular football in the way it boosts feelings of national pride. In Malaysia, we of course do not have a team of anywhere near that level, but it is good to dream. One day perhaps. Lillian Too gives her take on this in her Life with Lillian section.
Speaking of National Pride, we feature Ipoh-born Ping Coombes, who recently won UK Masterchef 2014, a TV competition of the caliber of American Idol and X-Factor, where she beat over 25,000 applicants for a spot on the Show, then went on to bedazzle the judges show after show in front of millions of viewers to win the whole thing. Helen Oon met with her at the BBC Good Food Show in Birmingham, where her conversations with this non-assuming, charming lady revealed it was truly a case of turning adversity into opportunity; her quest for Masterchef began in earnest only after she was made redundant. A good example of looking for the silver lining, which in this case turned out to be gold!
We also feature the revival of Miss Saigon, which opened recently in London's West-End at the Prince Edward Theatre. Produced by Cameron Mackintosh, who was behind Andrew Lloyd Webber's Cats (1981) and The Phantom of the Opera (1986), and also Les Miserables, the new Miss Saigon boasted the biggest single-day ticket sales in West-End and Broadway history. The original Miss Saigon (1989) shot Lea Salonga of the Philippines to fame, winning her a Tony, and launching her career. We shall see if it can do the same for newcomer Eva Noblezada from New York, who plays Kim. Catch the musical if you are headed to London anytime soon. The music is soaring and beautiful.
Our travel feature takes us to Vietnam, a country which seems to have recovered, rejuvenated and reinvented itself despite its painful history. Helen Oon scouts out the feng shui, talking to Ho Chi Minh-based Master Hung, who points out pertinent feng shui features of the Reunification Palace, including Turtle Lake and the Saigon River. For tourists, there's the Cu Chi Tunnels built by the Viet Congs during the Vietnam War, and while war tourism can be queasy for the faint-hearted, our writer gives it a go; instead of feeling sad, Helen came out with the positive attitude of her tour guide, who told her, "we have not forgotten but we have forgiven". This attitude has made it possible for Vietnam to move on, rebuilding their lives with hope rather than hatred.
From Hollywood, the star to watch is the lovely Shailene Woodley, who found fame in Divergent, and stars in this summer's blockbuster, The Fault In Our Stars. Playing cancer-stricken teenager Hazel Lancaster, Shailene brings the heroine of John Green's New York Times bestselling novel to life. Shailene is a Sheep-born, one of the most beguiling zodiac signs for females; and it looks like the next few years will be very promising indeed for her and her Sheep sign.
Our popular Feng Shui Case Study series continues with Honey Lim bringing us a story about curbing employee turnover and cash leakage in a Physiotherapy Clinic; she takes a detailed analysis at floor plans and flying star charts to share her consult with readers. Meanwhile, Chris Yeo gives some useful tips on designing bedrooms; while Phillip Lim's Paht Chee feature focuses on individuals with Metal as their self-element, using the brilliant Stephen Hawking as an example.
This past month we launched for the first time an intensive Goddess Tara Retreat arranged by Lillian Too and led by Khenpo Delek Rinpoche, a lama of the Nyingma tradition whome she holds in the highest regard. Held through Saka Dawa month, when auspicious merit gained from spiritual practices are multiplied seven million times, the Retreat saw students from around the world keen on making strong connection with TARA come together to spend a week in the Pure Land home of Lillian. Every participant experienced a special kind of transcendental awakening. Read their feedback on the experience.
We look forward to seeing old friends and new at Lillian Too's Spiritual Feng Shui event in Singapore on Sunday 13th July, and in Kuala Lumpur on Sunday 20th July. Lillian successfully requested Khenpo Delek Rinpoche to be present, and so we are able to mount to benefit everyone who comes a powerful session invoking King Gesar the great warrior king, and performing the potent RITUAL for HOOKING ABUNDANCE for everyone present. Those attending will also experience the rhythmic puja, which invokes fabulous COSMIC PROTECTORS to subdue all misfortune, depressive states and obstacles. These are powerful blessing rituals never before offered in public.
Be sure not to miss the event!
Finally, look out for our new look shopping website www.fsmegamall.com (launch date 1st July). We know you are sure to LOVE our new look. You will find it truly fun to browse and shop for all the stylish and beautiful items that not just flatter your homes but also bring great abundance and prosperity. Our online shopping site has been around for 15 years now… and it has been growing by leaps and bounds. Check us out as we launch our new look!